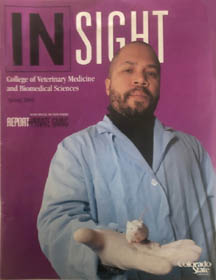 Erik Rush is a freelance writer, content specialist and published author with an impeccable command of the English language. Currently serving a number of clients globally, Erik has an extensive background in Business, Music, Biomedical Research, Media Production, Criminal Justice, and Journalism. Erik has written for all areas of media production (script and copywriting, catalogs and brochures, proof editing, proofreading, composition, web design, content, copywriting/copyediting), including print and online media, radio and television marketing, technological manuals and journals, as well as blogs and websites. His writing has included project protocols for human experimental therapy for submission to the U.S. Department of Agriculture (USDA) and experimental protocols for FDA-approved GLP studies.
For over 20 years, Erik has offered freelance writing, editing and media production services to all manner of business organizations, and has worked in all aspects of traditional media production and digital marketing across social media and email channels. Erik holds a Bachelor's degree in Business Management from Liberty University.

Portfolio
Click on the categories below to see examples of Erik's work.
Note: There are many examples of Erik's work that have been done for entities (corporations, government organizations) that cannot be displayed due to their sensitive or proprietary nature. Revised or redacted examples are available upon request.